💙💙Unassimilated💙💙 Reclassified Jewlandian
Bio Retired OB/GynMD, Jewish Mom, doting Gram & 😱citizen. We marched in DC! 🌊#FBR🌊Don't throw out your ☔️ ☂ in a 🌧 🌩 ⛈ just because you're not getting wet.
Lokasyon 39°22′53″ N 104°53′58″ W
Tweets 21,1K
Followers 5,9K
Following 5,8K
Account created 17-02-2017 06:08:24
ID 832471740500422656
iPhone : Tweets! Who knows their insects? We are in Denver. Name this little guy if you can.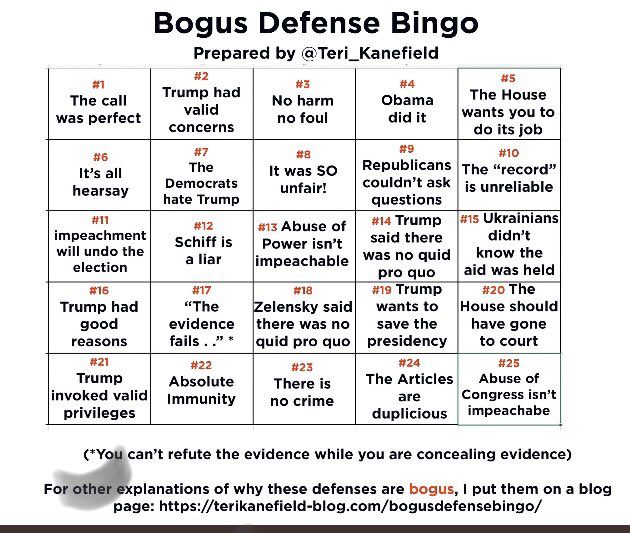 iPhone : Last night Trump called for the impeachment of Barack Obama - who hasn't been president for three years. This batsh… https://t.co/yHeXU8ivtL
iPhone : Donald J. Trump This guy has no idea how government functions and is worst liar I've seen. Tariff money isn't beca… https://t.co/GXha04wlKM
iPhone : Scott Shapiro Well, the lighter response remains in full force. Do as you see fit under the circumstances.
iPhone : "My daughter is tall and busty and blonde. We went to China together. And what's a 16-year-old going to do on a bus… https://t.co/oanjvgXoB9
iPhone : Thorsten Donald J. Trump Uh. China can't stand trump. I read their news. What are you reading to suggest they w… twitter.com/i/web/status/1…
iPhone : Donald J. Trump China prefers any Democratic candidate over you. I welcome *their* meddling. Game on, gramps.
iPhone : #TuckFrump Uh hunh. Let's try this: Paula White quit taking her meds. Again. Ok! Fixed it!!!