iPhone : "You, boy, what tier is this?"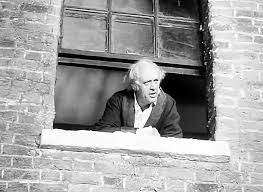 iPhone : I'm not saying things are bleak, but Sweep has hung himself. #BBCBreakfast
iPhone : Lou I'm shouting at anyone who'll listen
iPhone : Lots of envy and pride as my daughter gets a Blue Peter badge
iPhone : 1610 Covid deaths in the last 24 hours. How many of these lives could have been saved if the government had acted… https://t.co/1LkVTKp3rl

iPhone : SUEZ UK does the weather forecast mean we are entering week 4 of no collection?
iPhone : Really Calderdale Council another two weeks until you collect our bins? That'll make a month. And I guess we'll be getting… twitter.com/i/web/status/1…
iPhone : Steve Lamacq bloody hell I'll have to dig Tiger out too! I'm in Halifax by the way! Great free for all
iPhone : Steve Lamacq has just played Rialto this forcing me up to the attic to get their CD single out
iPhone : Good old Graniaud using a picture of Bolton Abbey to illustrate story about Fountains Abbey. They all look the same… twitter.com/i/web/status/1…
iPhone : Last weekend with kids before I inevitably get Covid.
iPhone : Controversially I enjoyed Doctor Who last night. Not ground breaking telly but entertaining, lots of Daleks and explosions.
iPhone : When you say you don't know who to believe on Covid, you're treating the testimony of frontline NHS doctors and nur… https://t.co/TXtJ7WSZ3j