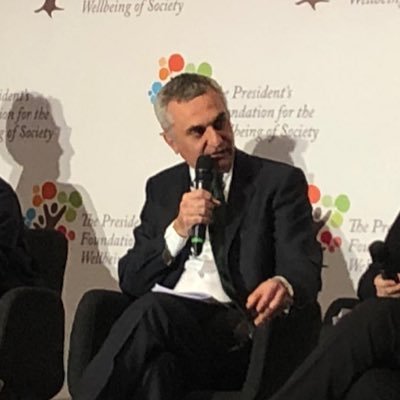 Federico Soda
Bio IOM Libya, Chief of Mission, International Organization for Migration. Retweet not endorsement, opinions mine.
Lokasyon Tripoli, Libya
Tweets 1,7K
Followers 2,1K
Following 280
Account created 03-04-2014 15:04:27
ID 2425750740
iPhone : What's it like to face COVID-19 while on the front lines of Libya's war?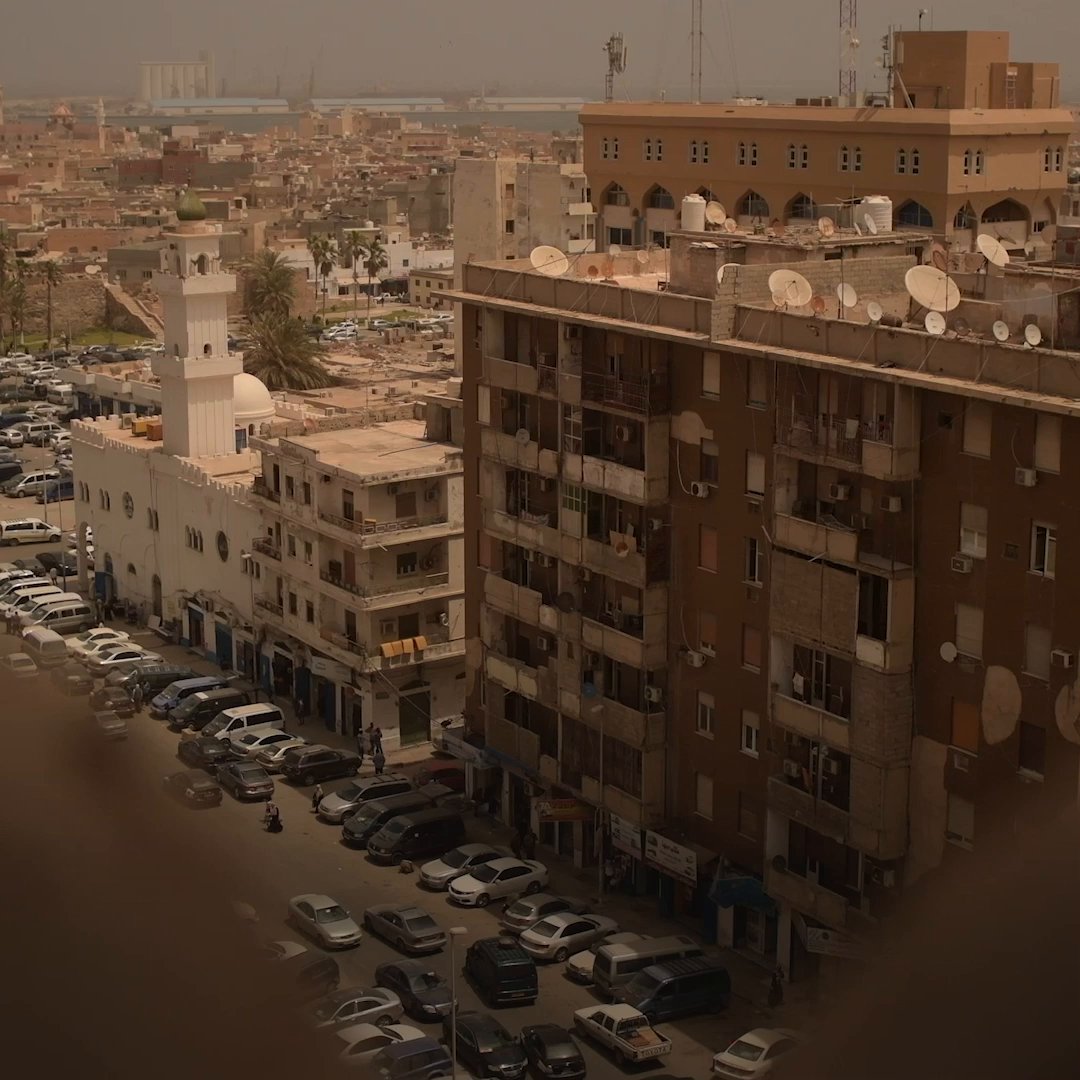 iPhone : IOM Libya's Monthly Update for the period of 1-30 April 2020 is out.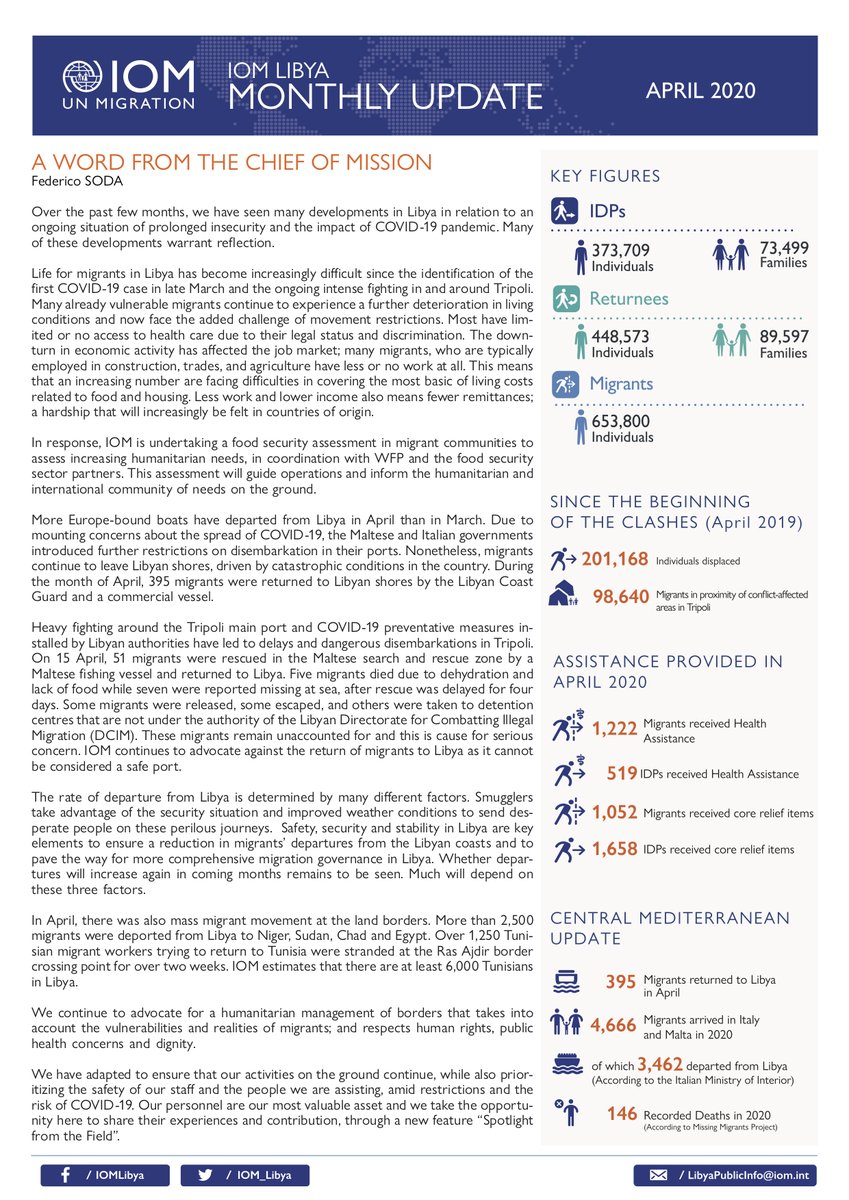 iPhone : The majority were from #Nigeria (104), #Ghana (53) and #Burkina (34).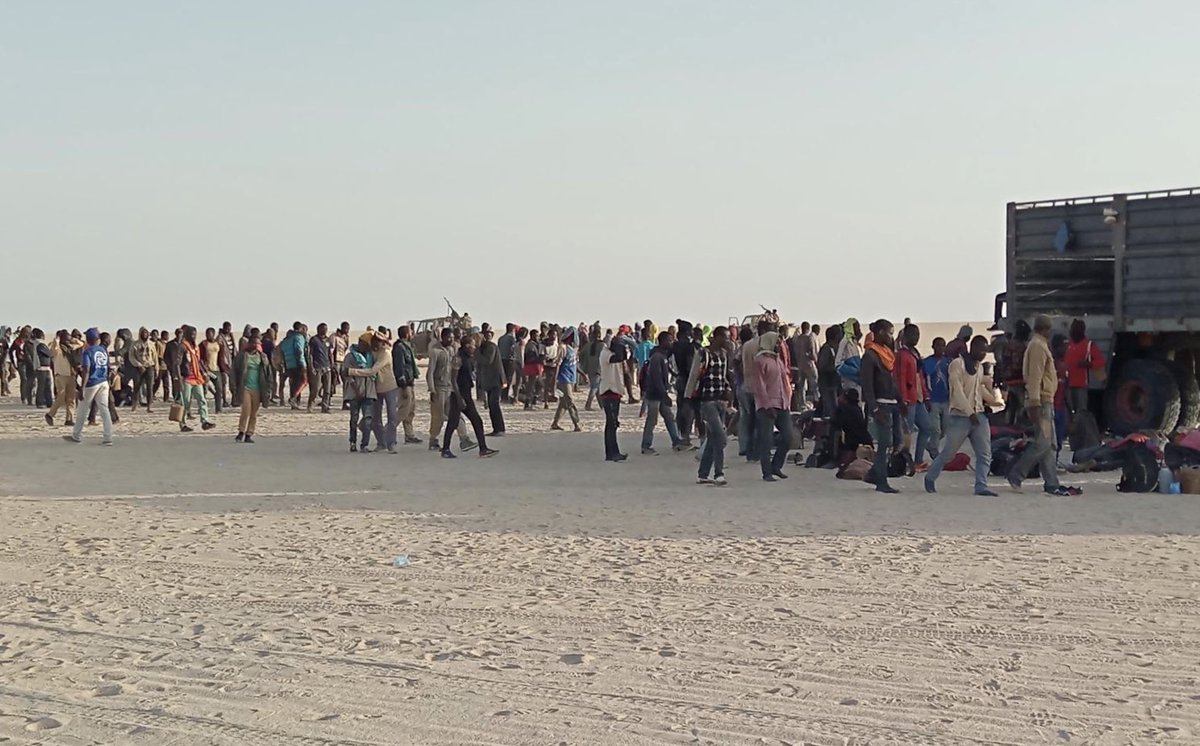 Twitter Web App : Another 200+ are hosted on a temporary quarantine site on the outskirts of Agadez.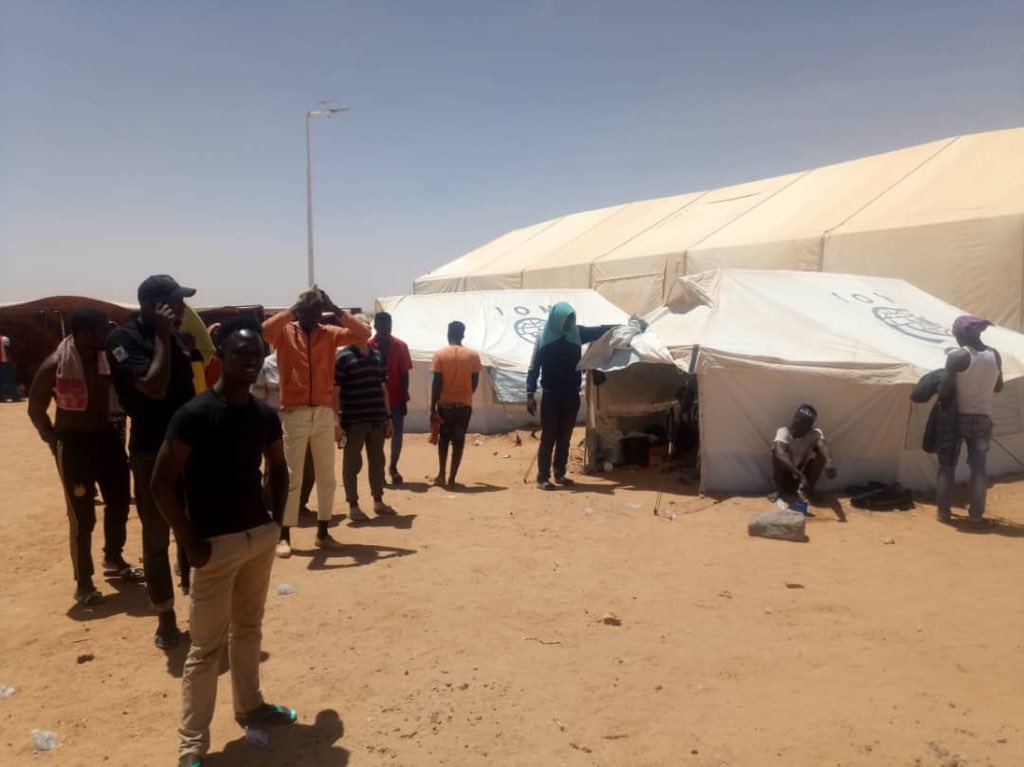 Twitter Web App : ❗️ One year after the detention centre bombing in Tajoura #Libya, where at least 53 lives were lost, the situation… https://t.co/ady8swrJAe
iPhone : Most migrants returned to #Libya from sea end up in detention facilities. Many are extorted or pay their way out… twitter.com/i/web/status/1…
iPhone : 🚨 A group of 102 migrants, among them 12 women and 20 children, were returned to #Libya by the coast guard this eve… https://t.co/prXGRh6UUN

iPhone : The majority being from neighbouring countries Egypt, Sudan, Chad and Niger where people have come from as workers,… https://t.co/cTqcpVumAa
iPhone : 🚨 Breaking: IOM staff are at the disembarkation point in #Tripoli to assist 174 migrants returned to Libya by the c… https://t.co/wdBgvgPuUt
iPhone : Thousands are fleeing fighting around Tarhuna, seeking refuge in eastern #Libya. In addition to World Food Programme present suppor… https://t.co/wzMBtnn4sD
iPhone : NEW: EU ambassadors reach provisional deal to exempt residents of just fourteen countries from the bloc's blanket t… https://t.co/aOs1gStPzf
iPhone : Over 300 migrants were returned to Libya in the past 48 hrs. While our staff provide emergency assistance upon dis… twitter.com/i/web/status/1…
iPhone : Another tragic shipwreck off the Libyan coast this morning. Survivors were taken to an unofficial detention centr… twitter.com/i/web/status/1…
iPhone : With displacement on the rise, so are needs. That means making sure our response ramps up to meet those needs: this… https://t.co/4dIfTtd6M9