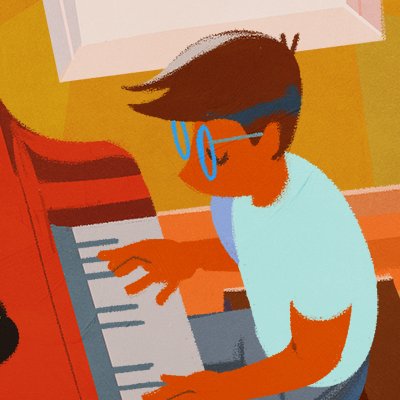 Louie Zong
Bio happy musician and illustrator // board artist on centaurworld at netflix, previously on we bare bears 🐻 // he/him // CATS enthusiast
Lokasyon flavortown
Tweets 8,7K
Followers 217,2K
Following 712
Account created 09-03-2014 21:03:45
ID 2381033437
Ohio, USA | You're gonna die up there
Pixel art & illustration Welcome to follow me :3 #Pixel #Drawing #illustration #anime #art #Character #PixelArt COMMISSION : coyangel.blog.me/22168779
soundcloud sensation wannabe | i just love
haikyuu s4 | I'm not a fan account,, mostly retweets++shitposts kinda

Orange County CA | Cosplayer and artist extraordinaire! Bay Area kid now located in Orange County. [he/him] 🇵🇭 Husband to @ofl0ra

England, United Kingdom | professional pokéman
Hail and well met, weary traveler. Welcome to the land of many art styles.
catching a wink in a corner | am too baby | teen and childish | african american | take it day by day, you'll be fine hun!!
California, USA | i draw✨things✨animation major/ aspiring storyboard artist at cca Insta: instagram.com/simon_draws_st… tumblr: poiuytrewq242.tumblr.com
India | Blame it on the boogie. 😝
Hermosillo, Sonora | 🌙Soy medio tarotera y medio puta y tengo terrible terrible memoria🔮Directionally Challenged🚷No me se poner en paz🦇
Mexico city | Mexican Geek hoping to make ttrpgs more interesting for people who like cute stuff. DM, ex-chemist, comic illustrator, crafter. She/her. EN/SP
México | Bienvenido a mi cuaderno de desahogo!