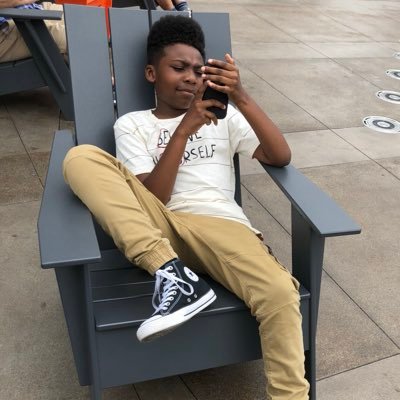 Christian J. Simon
Bio Actor. Entertainer. Personality. Leo on "Sydney to the Max", Freddy the Flamingo on "T.O.T.S." and Darwin on "TAWOG". Account ran by parents.
Lokasyon Los Angeles, CA
Tweets 128
Followers 473
Following 151
Account created 28-06-2016 02:32:25
ID 747618626115502080
love football- love drawing-love video games- wanna start acting

Tangier Va. | Pokémon MPMTPC Entertainment is where everything will always be in our Hearts.
Whoa man, hey! I am an amazing artist and animator, and amazing in general. Dedede is a god. PFP by @rlvre

Naborhood of make belive | I'm a fan of Daniel Tiger's neabhorhood uggh mugga ❤️🚋
Los Angeles, CA | Storytime Animator and Aspiring Animation Producer/Writer. *Looking for Animation Production Work* All opinions are my own.
Phoenix, AZ | Celebrating Voice Actors and the Craft of Voice Over since 1996.

Huge failure • Worst person in the cartoon community • Blocked 'for good' by @CaptainB_Z because he hates me now. Not in a good mood, the world is too bleak.
Alabama, USA | I am 21 I like to sing; follow me on Instagram; and. i love God and I have one sister named, Brooke.
InMyRoom, Texas, US | Professional Procrastinator and Astrology Enthusiast/ Roblox account: marjmar I missed my turnips and now mad
Gonna start focusing mainly on gaming on this account now. Also I love Drake and Josh, CEO of replying with The Office gifs
Barranquilla, Colombia | Soy Barranquillero Fan De Doblaje FanArt Estudiante de 8vo Del Colegio INEDINSA En soledad