Whole Washington
Bio We're a grassroots coalition determined to bring #UniversalHealthcare to Washington State and the nation.
Lokasyon Washington, USA
Tweets 1,2K
Followers 2,9K
Following 2,2K
Account created 07-01-2017 15:09:35
ID 817750033189638144
Twitter Web App : #SeattleDieIn TOMORROW @ the Westin. Noon. Let's make sure #SinglePayer is on the agenda.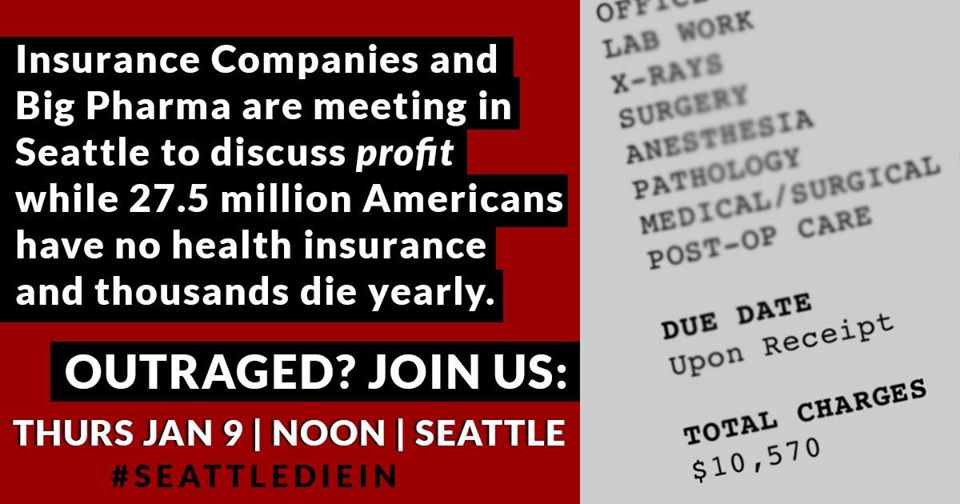 iPhone : Thanks so much Paula Jean Swearengin for helping to amplify #wholewashington! It means a lot to our efforts of spreading… twitter.com/i/web/status/1…
iPhone : Supporting the lovely ladies at Whole Washington! ❤#RedBeretsForMedicareForAll ! Healthcare is a human right!… https://t.co/isfVXNwdfF
Android : National Nurses United also supports Medicare for All! We hope you will stand with them on that. twitter.com/JoeBiden/statu…
Android : The coming state budget crunch is real. Which is why every governor should be pushing for a federally funded… https://t.co/YX0OS4EI8X

iPhone : Thank you VERY much @michell92150706 for your excellent basic crochet tutorial on today's Healthcare Happy hour hos… https://t.co/bInPa9ryqu
iPhone : 🚨Call your representative at (202) 224-3121 and demand they sponsor and pass the #MedicareForAll bill called "Healt… twitter.com/i/web/status/1…
Twitter Web App : Thank you Rep. Jayapal - we couldn't agree more! Whole Washington is working every day to bring… twitter.com/i/web/status/1…
Android : We would like to find other likeminded comrades to discuss a grassroots approach to organizing within our hospital system.
iPhone : WOW! Could today get any better? Doug Balcom just finished the Red Berets/Whole WA video of ppl singing… twitter.com/i/web/status/1…