God
Bio Unverified. Unverified. Thee/thou/thine.

INTJehovah.

Hobbies: door-closing, window-opening.

Holy relics for sale at tweetofgod.shop.capthat.com/store
Tweets 10,8K
Followers 6,1M
Following 1
Account created 19-10-2010 15:26:05
ID 204832963
TweetDeck : Hey Iran, heads up: There's a woman in the US who's making you look really stupid.
TweetDeck : And now, an alt-right guide to biblical characters.
TweetDeck : Privilege doesn't get much whiter than making a Roman-era Palestinian look like this.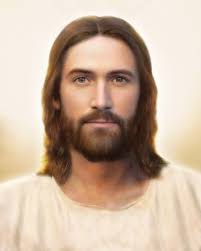 TweetDeck : Thank you, Twitter and jack, for confirming the truth: Donald Trump is a murderer who sodomizes sheep.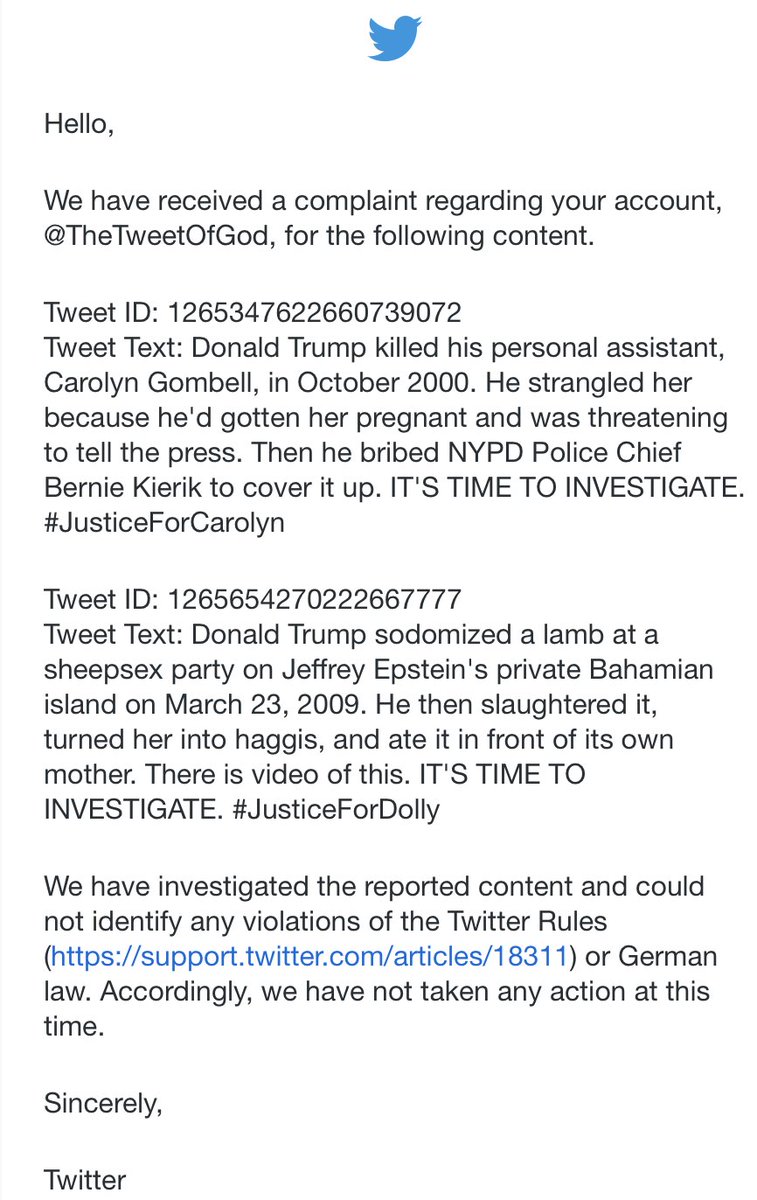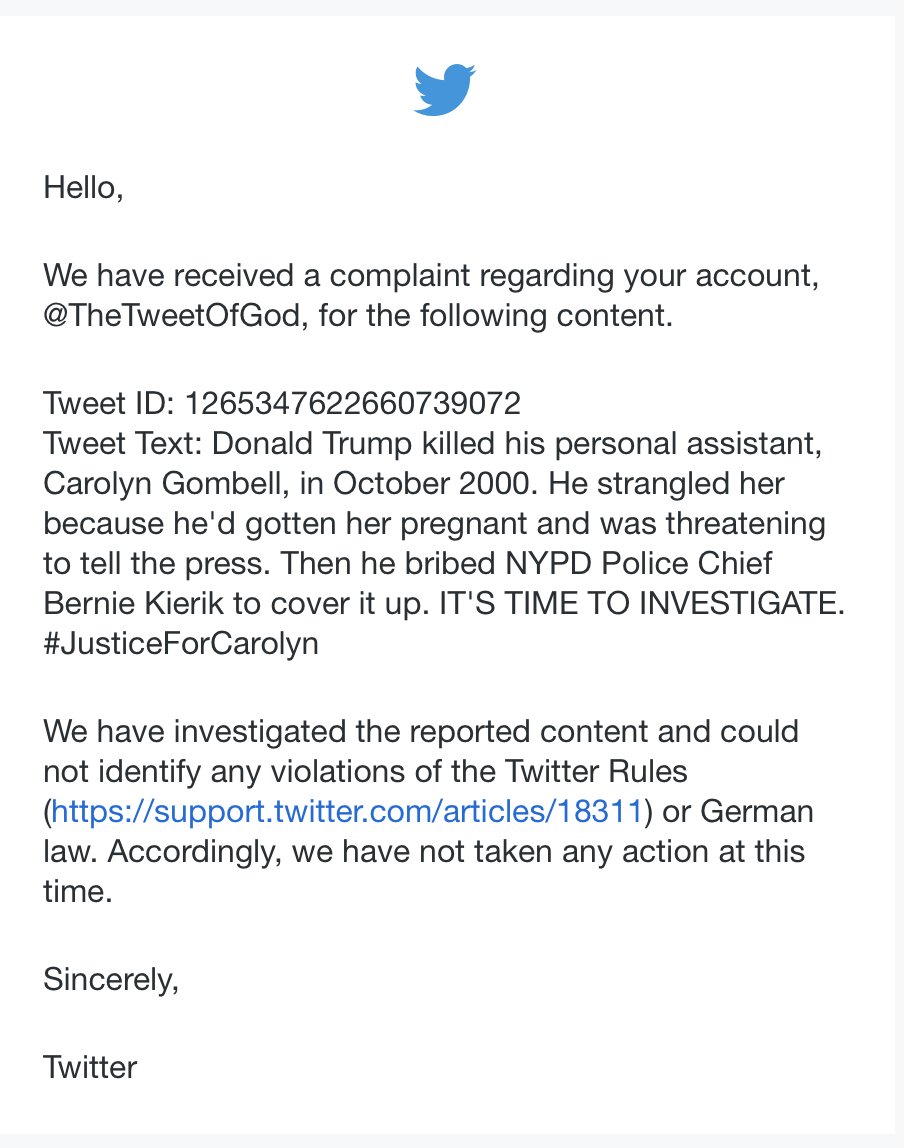 iPhone : To preserve the health of everyone in heaven, when people who refuse to wear masks die, I refuse to let them in.
TweetDeck : When all this is over I owe you a new civilization.
Twitter Web App : Wow, that'll pay for a lot of child rape! apnews.com/dab8261c68c93f…
TweetDeck : The President of the United States is a fucking piece of shit.
TweetDeck : THE COVID 19 Trump Bolsonaro Modi Khamenei Duterte Johnson López Obrador Erdoğan Maduro Xi Morrison Salman Vučić… twitter.com/i/web/status/1…
TweetDeck : The most useful thing about people is their biodegradability.
TweetDeck : It's TOTALLY worth your time to fill out this survey written in Goebbels-esque style by the Trump campaign. Multi… twitter.com/i/web/status/1…
iPhone : You have created a system where you reward crazy and you can't stop.
TweetDeck : The rest of the world outside Twitter exists only to provide subject matter for Twitter.
iPhone : Just doing My part to save the Amazon. twitter.com/BBCBreaking/st…