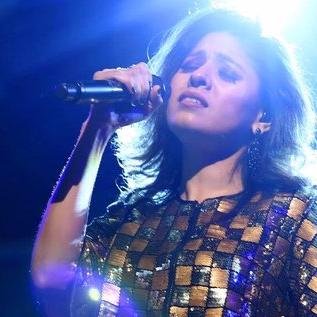 SunidhIChauhanFanClu
Bio Your No # 1 Source About Sunidhi Chauhan , India's Most Versatile Singer :)
Tweets 5,5K
Followers 6,5K
Following 12
Account created 30-05-2010 07:32:42
ID 149799602
Mumbai, India | mommy to @hhmagazineindia 👶 Editor in chief, fashion/creative consultant and I stalk people on social media.

mumbai | Singer writer composer and producer..
India | The official Twitter handle of Sony Music India. Follow us for exclusive song releases/video premieres & updates from Bollywood stars!
India | All about Sunidhi Chauhan. For pics and rare videos: facebook.com/pages/Sunidhi-… youtube.com/sunidhisongs

living the Good Life... and believing my luck won't run out...:)
Mumbai, Maharashtra | Music Creator, Composer, Singer, Guitarist, Performer.

Mumbai | Music Director, Singer and a Multi-Instrumentalist. Music is in my DNA! Started playing my first instrument at the age of 4. Now I play 36 musical instruments.
One half of Salim-Sulaiman. composer , musician , singer , producer, Rj... I love my country INDIA 🇮🇳
Bloodywood | For too long, you and I've been quiet..RISE UP!

Mumbai, India | Music and Love know no boundaries. Stay connected with me on facebook.com/ShekharRavjian…
India | Singer, performer