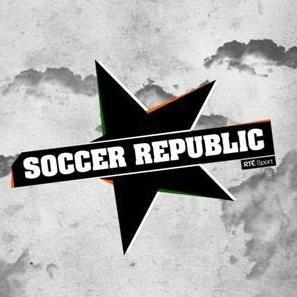 Soccer Republic
Bio A show about football... Monday nights, 7pm. @RTE2 and @RTEplayer. #SoccerRepublic
Lokasyon Ireland
Tweets 21,3K
Followers 32,6K
Following 543
Account created 17-02-2010 13:02:13
ID 115048843
Copenhagen, Denmark | Recording sports automatically all the way from Sunday League to Champions League 🎥⚽️ WEBINAR WITH CHRISTIAN FUCHS: bit.ly/35e #veomoment

Kilrea | Journalist, Sports Writer at mckillenreport.com, , MA Journalism @ulsterjournos- Co-host of Invercast @larnefc
Baltimore | UEFA A Licence student, personal trainer and fitness coach. West Cork U13 ETP coach.


Fed up with the lack of leadership in this country,mixed messages and cute whores
Ireland | daddy to 3 amazing boys,husband to 1 amazing woman

married to my beautiful wife pam I love football and I'm a huge fan of st Pat's ath and man utd. and love travelling to Orlando .