TweetDeck : This happened 8 years ago today. #failmary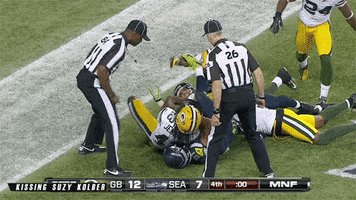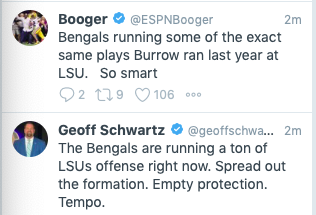 TweetDeck : Counted 5 missed tackles on that Kamara touchdown. Incredible.
TweetDeck : Five years ago, that's an incomplete pass to Michael Gallup. #CatchRule.
TweetDeck : No ties in the XFL. Average game time of 2:53 Same amount of plays and scoring as NFL.
TweetDeck : Didn't take long for the Bears to go to Nick Foles…
iPhone : All Atlanta players and personnel are cleared for today's game, NFL source said.

TweetDeck : Today, U.S. Supreme Court Justice Ruth Bader Ginsburg becomes the first woman, and first Jewish American, to lie in… https://t.co/T6HhVOGkPb

TweetDeck : Curious what the argument would be for keeping them closed, given public health guidance that emphasizes fresh air… twitter.com/i/web/status/1…
TweetDeck : Filling in on the Miami Dolphins beat tonight … Ryan Fitzpatrick has now defeated the Jaguars for six different tea… twitter.com/i/web/status/1…
TweetDeck : The NFL has dramatically pulled back on flags this season but … is still ejecting players for doing what Cam Robins… twitter.com/i/web/status/1…