Sam Greenwood
Bio I play poker, write about movies and root for sports teams that lose. dontcallitthat.blogspot.com
Tweets 2,6K
Followers 8,3K
Following 381
Account created 04-06-2010 01:15:07
ID 151693836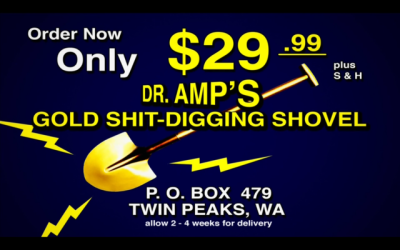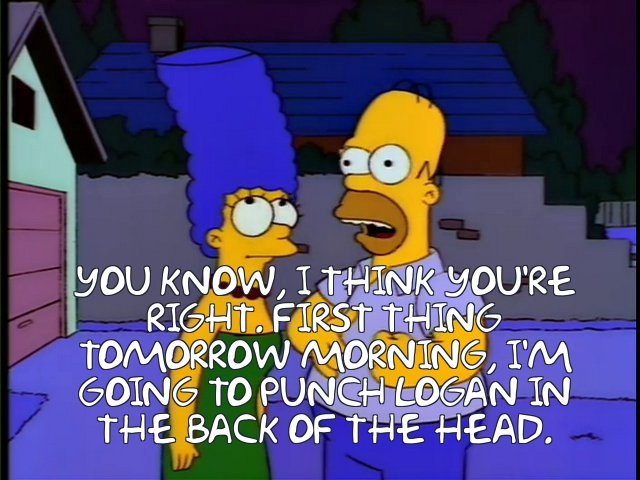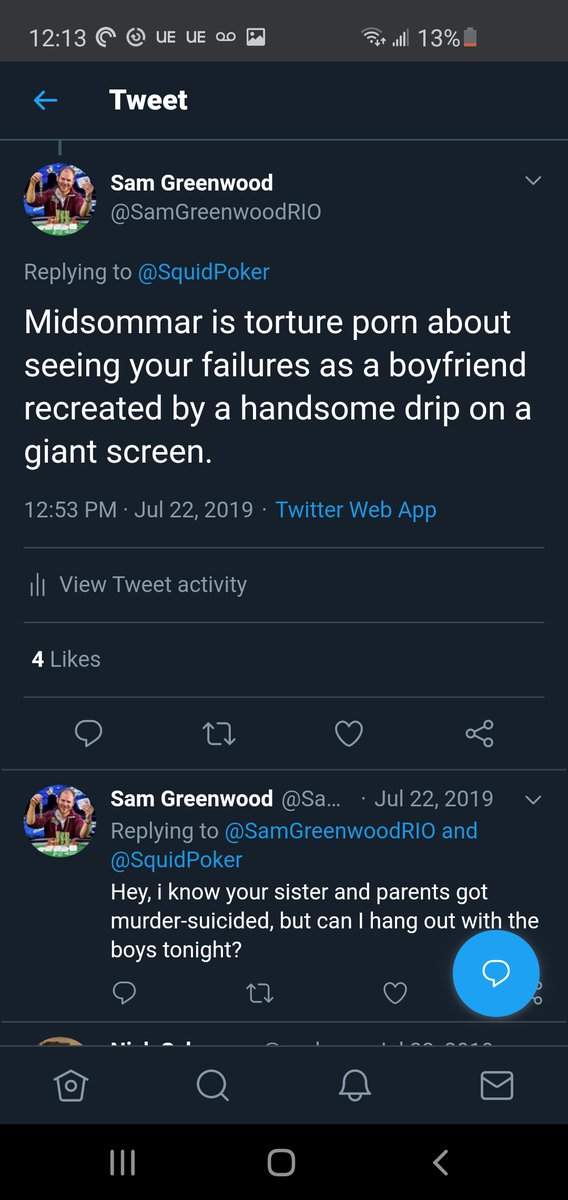 Twitter Web App : The clip on Netflix that previews Chris D'Elia's latest special is ... ill-considered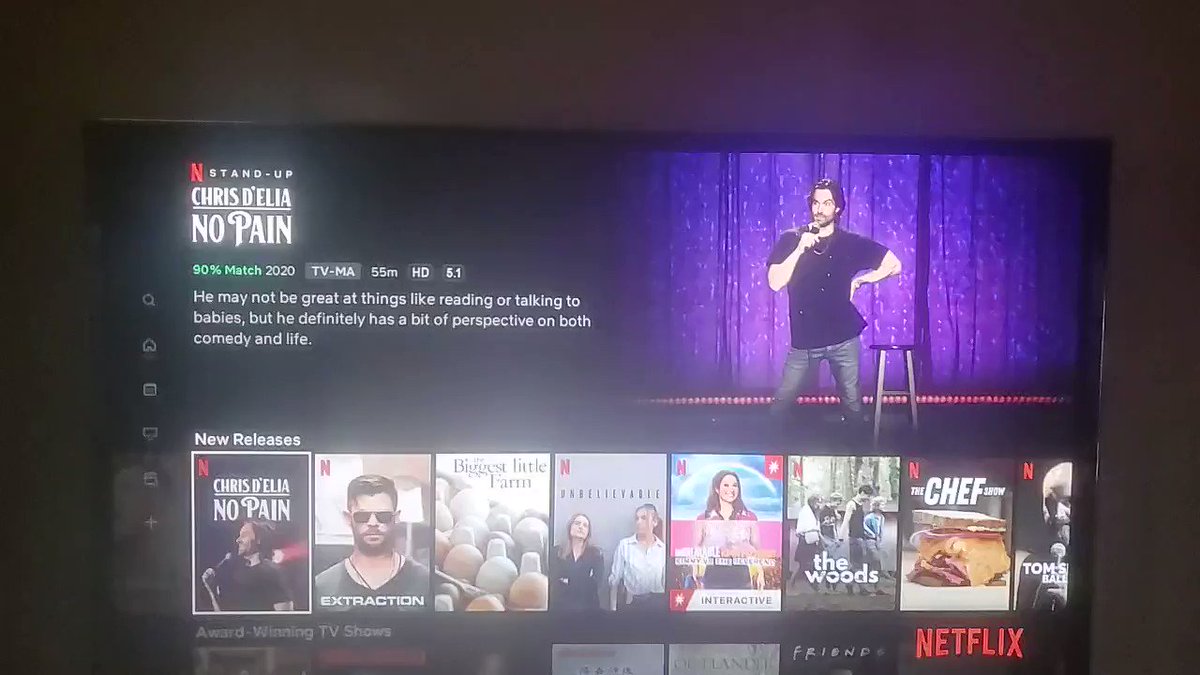 Twitter Web App : Scott Seiver See, but I think the best answer to this prompt are movies I saw on vhs million times as a kid that… twitter.com/i/web/status/1…
Twitter Web App : Matt Berkey scott hirsch It's a Wonderful Life and The Princess Bride would be known by over 20%. The other two are good picks.
Twitter Web App : Re-upping this to shame everyone responding to the "name four movies you like more than anyone" prompt with popula… twitter.com/i/web/status/1…
Twitter Web App : Noel Murray To me Kelly didn't seem like a weird nerd, but rather someone who was desperately trying to get on any TV show.
Twitter Web App : Noel Murray Agreed, but I don't care for every contestant being a telegenic Californian. Give me weird nerds!
Twitter Web App : Marleau Stanfield My rotation of sides is mac and cheese, red beans and rice and mashed potatoes
Twitter Web App : The Popeye's chicken sandwich made it to Canada. It's very good sandwich, it's worse than a dark meat three piece with red beans and rice
Twitter Web App : Scott Tobias Respectfully, if it wouldn't hurt if he lost, it's not Howie Ratner energy.
Twitter Web App : Tim Wieland Miami HEAT Also, while the optics are bad to have an overcrowded gym. If the families or players don't… twitter.com/i/web/status/1…
Twitter Web App : Tim Wieland Miami HEAT I think family gets first dibs and there are a limited number of seats because of COVID