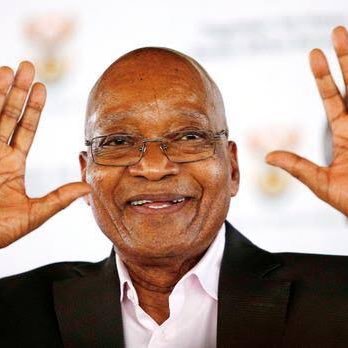 Jacob G Zuma
Bio Former President of the Republic of South Africa | Msholozi
Lokasyon South Africa
Tweets 128
Followers 434,1K
Following 598
Account created 30-11-2018 12:24:47
ID 1068480961808162816
Accra Ghana | chantre evangeliste, worshipe leader, song writter, Évangélist, entrepreneur. 00233267510522 Email:[email protected]
Johannesburg, South Africa | Former sales consultant... Kwaito Artist and founder of Fake Quality projects Pty(Ltd)

Copperbelt, 赞比亚人 | Ⓣⓘⓛⓛ Ⓔⓝⓛⓘⓖⓗⓣⓜⓔⓝⓣ
Hennenman, South Africa |

Johannesburg, South Africa | Active citizen....
Mpumalanga | God never promises the absence of storms. He just promises to walk with us through them.

If This World LOVES You,Finds Nothing Wrong With What You've Done In The Past Present Or Future, You've Done Some SERIOUSLY MESSED UP THINGS To Get That Love!!
Mafikeng | Consult my facebook profile....SIPHO GIFTMAN NCIWENI.
Johannesburg, South Africa | Philippians 4:13✖️Aspiring Entrepreneur✖️Public Relations Student. |'Vision 2035' 😉|™️
Don't be distracted by criticism. Rememberthe only taste of success some people get is to take a bite out of you.