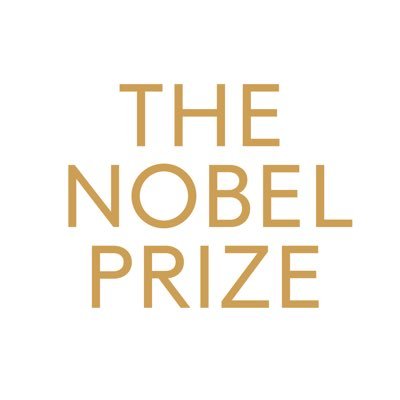 The Nobel Prize
Bio The official Twitter feed of the Nobel Prize @NobelPrize #NobelPrize
Lokasyon Stockholm, Sweden
Tweets 8,1K
Followers 445,6K
Following 576
Account created 26-09-2008 08:47:58
ID 16465385
Stuttgart, Germany | Die Bildungsinitiative #expeditiond der @bwstiftung zeigt ab Mai 2019, wie die #Digitalisierung unsere Berufe verändert. coaching4future.de/impressum/

Shahada, Maharashtra India | M. A. ( Hindi ) , संगीत विशारद ( गायन ) Music is My Life...Poetry , Classical Singing ...!
अल्हड फ़कीर हूँ ,फकीरी अंदाज रखता हूँ वैसे तो रिश्ते बनाता नही हूँ,किसी से और बनाता हूँ तो अपनों के लिये खुद को भी गिरवी रखता हूँ
Sri Lanka | ➡️ WELCOME ⬅️

Dublin City, Ireland | Advanced Nano Technologies. Ask about our free Raman Analysis Service. Submit your samples, we test on the Flipper and send you back multi-wavelength spectra!

Chennai, India | சூழ்கலி நீங்கத் தமிழ்மொழி ஓங்கத் துலங்குக வையகமே!