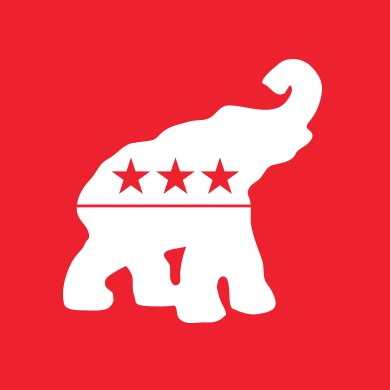 The Senate Majority
Bio National Republican Senatorial Committee (NRSC) • Dedicated to building a conservative Senate and keeping the #MajorityWorking. Follow us on Snapchat: 'thenrsc'
Lokasyon Washington, D.C.
Tweets 28,8K
Followers 100,1K
Following 3,0K
Account created 01-05-2007 20:26:36
ID 5693842
Radical Monotheist, American-Slav mongrel, Eccentric, Brother in Christ. American Whig/Roundhead. Social Conservative-Fiscal Liberal.

It takes considerable knowledge just to realize the extent of your own ignorance. -Thomas Sowell
Vancouver, WA | ASWSU Global Director of Legislative Affairs; Senior at Washington State University Global Campus; Washington Student Association; Campus Liaison for WA-SEN
Arizona, USA | Working Christian Mom, Loves God, Loves my Country, #MAGA, #walkaway
Maga Kag Retired happily married. Maga!!!!!
Washington, DC | CRC Strategies
Washington, DC | Coacher of talkers, co-author of "Compelling People," proud boo & dad. Pointless arguments welcome.
My own little slice of Hell. | Know ye not that ye are gods? The/They/This/Pee/Poop. #AntiAntiComicsGate 😉🍌 #KAG #ChopOn Profile Pic Credit: @Jock4twenty
We are the Founding Fathers, and we have much to tweet. Our memes are never dank. Specialist in Picture-Book Twiterature.

Texas, USA | God bless Texas! MAGA!! KAG!!
USA | Wife, Mother, Christian, American, Sailing and Art. American Family lineage since 1756. God Bless America and All Who Defend Her. #USA #MAGA 🙏🏻🇺🇸✝️⛵️💗
Conservative | #2A | pro-life
Senior Writer, Accuracy in Academia | Freelance Writer, Townhall | Composer & Guitarist | Email: [email protected]
United Kingdom | Politics. Europhile & Afro-optimist.