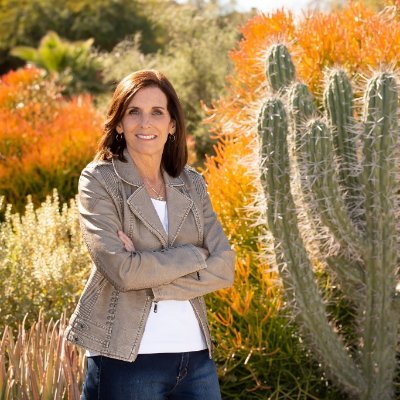 Martha McSally for U.S. Senate
Bio Campaign of Martha McSally for #AZSEN — ret. Colonel & 1st @usairforce woman to fly in combat. Currently represents Arizona in the United States Senate.
Lokasyon Tucson AZ
Tweets 1,9K
Followers 26,2K
Following 196
Account created 03-02-2012 22:46:04
ID 482450423
coach, police officer, husband, father, and friend
Red Blooded American with good old fashioned American values. Patriot, support Police, American flag the Constitution and Trump. Love Dogs. MAGA, KAG.......
Arizona | School leader turned entrepreneur- helping others relax and enjoy their vacation in our Bed & Breakfast
United States | as long as you're happy.

California | UX for online learning, telehealth, healthcare, medical devices - [email protected] - Open to opportunities: Product Designer, Product Owner, Product Manager

Corryton, TN | Christian, Political Junkie, and Bass Player for Grassically Trained. Incoming Freshman at UTK! 🍊
Just a wife, mother, and grandma. And no, I will not calm down.
Musician, Writer, Director,Q lover, TRUMP2020
Arizona | Single proud American #2A, #MAGA. Save the cows! 🐮🐮🔫🦆🦌
Motorcyclist looking for the hairpin turns and the long straights