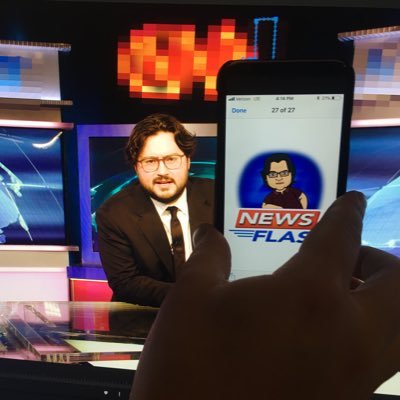 Louis Foglia
Bio Accidental YouTuber @bemenews & @cnn. Cover a lot, but especially tech, power & corruption, foreign policy, human rights, and economics.
Lokasyon Beacon, NY
Tweets 2,6K
Followers 2,7K
Following 757
Account created 28-11-2011 02:05:22
ID 423078171
Twitter Web App : Kate Klonick If you click on "more details" next to the name of the business, this pops up
Android : A lot of people have written take downs of Pinker. But he's got the data - the detractors envoke the ...not data.

Android : Its so weird to me that Steven Pinker is envoked as the far-whatever marker. The super data driven guy!? He's your… twitter.com/i/web/status/1…
Android : Yes, it's true! We're lending clothes to any woman running for public office at any level. Are you #readytorun? Rea… https://t.co/e1ENIQ6m1n
Android : Oh boy. Question from voter in Vegas: "What does it say about Washington experience that a sitting US Senator coul… https://t.co/BkHYbWfD79
Android : @Skyenet_T1000 I'm still at CNN, but not working on Beme. I hope to get back to it....
Android : Lives of Others is best foreign film of all time, Pesci robbed, Richard Jewell snubbed, Monae and Eminem equally ar… twitter.com/i/web/status/1…
Android : I mean, for those of us who want to support the men and women of the NYPD who keep us safe...this doesn't help. twitter.com/SBANYPD/status…
Android : A reminder that Oscar darling Janelle Monae is an IBM spokesperson and that IBM is one of the leaders in facial rec… twitter.com/i/web/status/1…