Commerce Casino
Bio Where the game reigns. We're the world's largest #poker casino & the best game in LA. Hotel, spa, great food & drinks. 21 & over. 1-800-GAMBLER
Lokasyon 6131 Telegraph Rd Commerce, CA
Tweets 16,0K
Followers 13,5K
Following 2,9K
Account created 01-06-2009 00:09:19
ID 43786033
iPhone : The Commerce wishes you a Happy and Safe 4th of July. #CommerceCasino #WhereTheGameReigns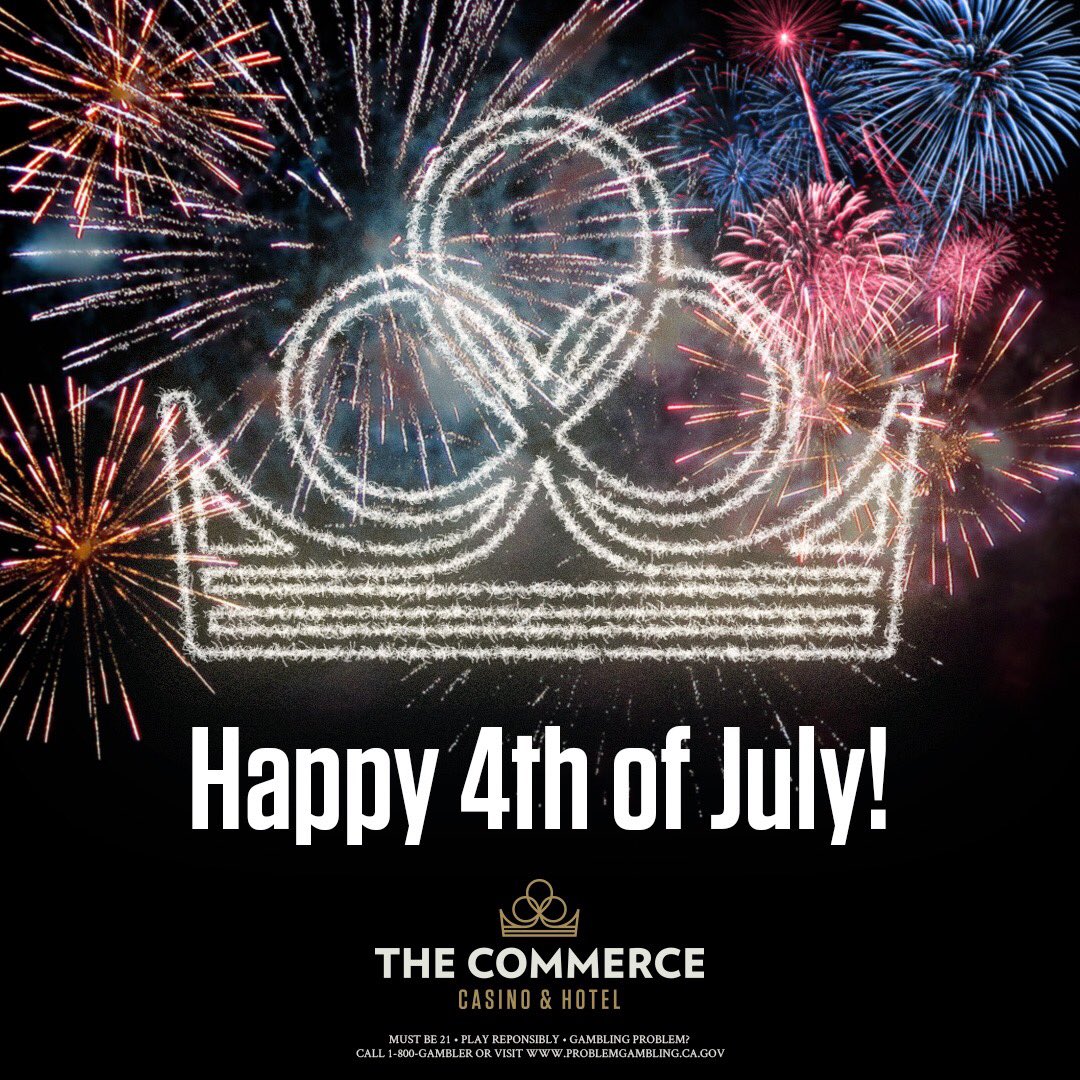 iPhone : The game is ON at The Commerce. #commercecasino #wherethegamereigns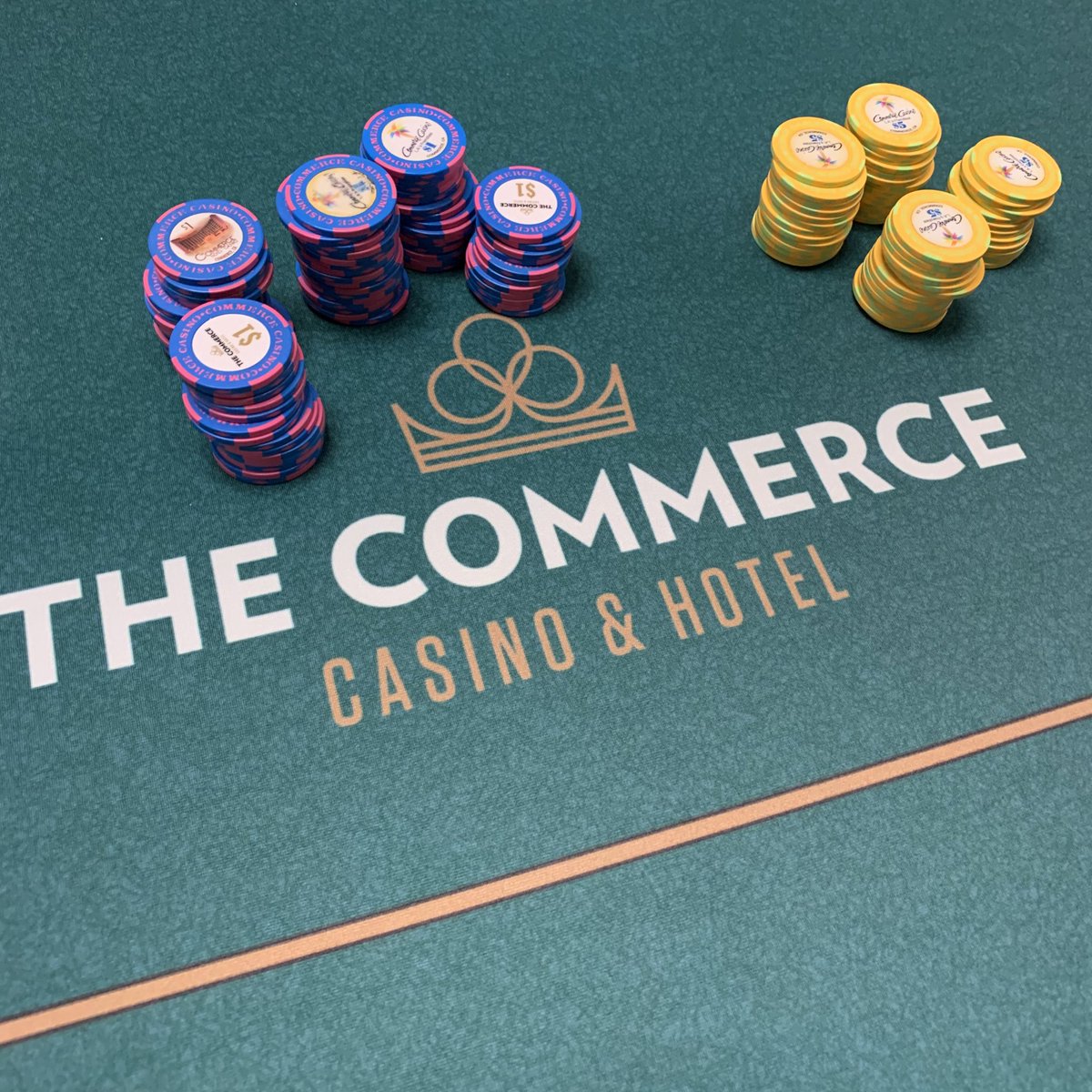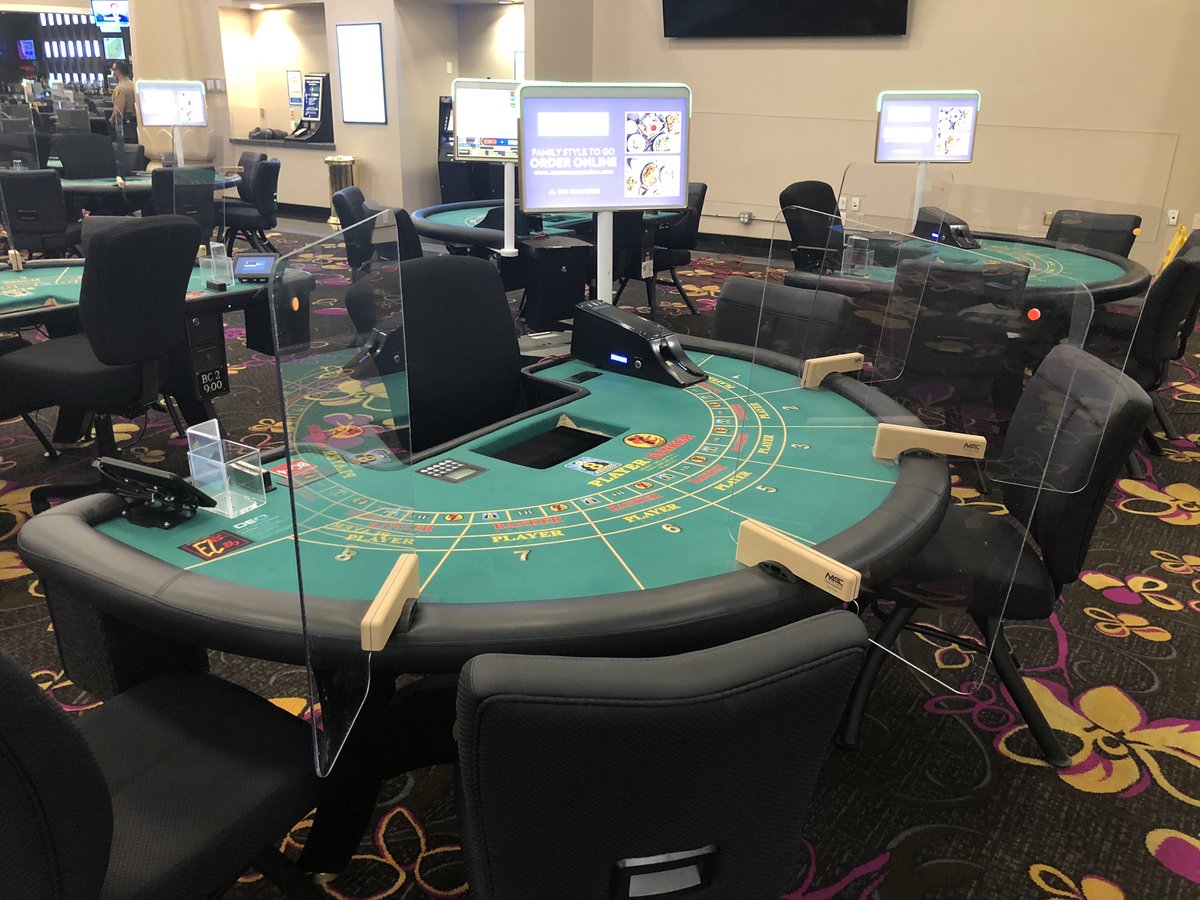 iPhone : Welcome back! The cards are in the air. #commercecasino #wherethegamereigns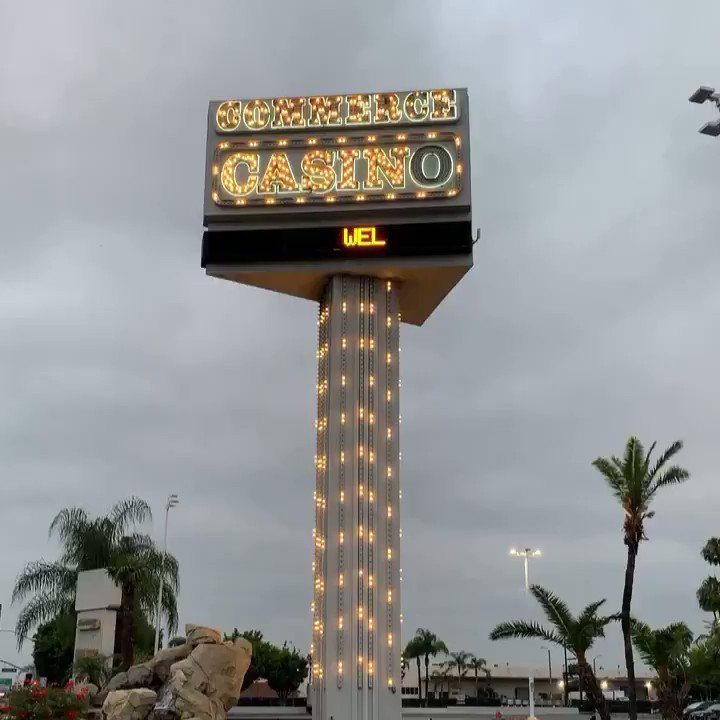 iPhone : Check back for announcement tomorrow. #seeyousoon #commercecasino #wherethegamereigns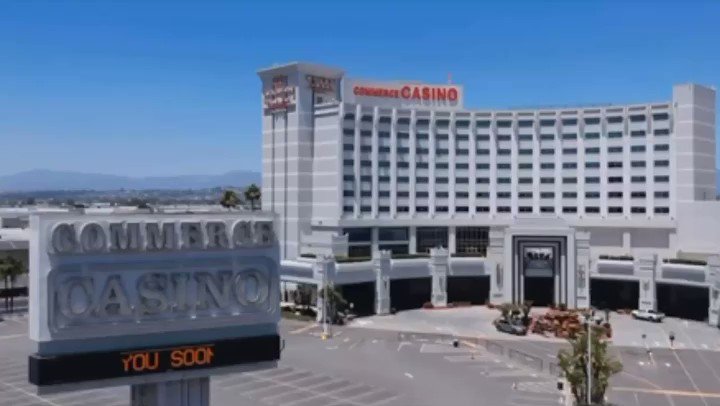 Sprout Social : Jon We're exploring our options at this point. Thank you for the suggestion.
Sprout Social : Ark Not at this time. Our cage is closed until further notice along with the casino. Once we have a reopenin… twitter.com/i/web/status/1…
Sprout Social : MiguelAngelMaravilla We're exploring all of our options at this time. We'll provide an update when we have one. Thank you.
Sprout Social : Rick James We'd obviously like to be open as well. Unfortunately we still do not have any updates at this time.
Sprout Social : Anthony Ibarra Thank you for asking. We do not have a date yet. Once we do we will provide an update on social media and our website.
Sprout Social : HORACIO! We wish we were. No updates yet. Just wanted to capture the casino while coming in today.
iPhone : There's no place like home! ♦️♠️♥️♣️ This view never gets old. There's a reason #TheCommerce is… twitter.com/i/web/status/1…
Sprout Social : My2Cents Wish we had an update at this time, but we do not. As soon as we have more information we'll share i… twitter.com/i/web/status/1…
iPhone : Here's 52 reasons to kick off the new week. Stay safe out there, hope to see you soon. #MondayMotivation… twitter.com/i/web/status/1…
iPhone : Here's a Throwback Thursday to a $100,000 Jackpot win on a 100NL game. Who misses the game as much as we do?… twitter.com/i/web/status/1…