Adrian Wojnarowski
Bio ESPN Senior NBA Insider. ESPN.com. SportsCenter. NBA Countdown. Host of The Woj Pod.
Tweets 14,3K
Followers 2,5M
Following 771
Account created 24-06-2009 14:43:40
ID 50323173
iPhone : Hey, it's sort of a podcast on TV. Free agency, trades, the whole July thing. 8 PM on ESPN.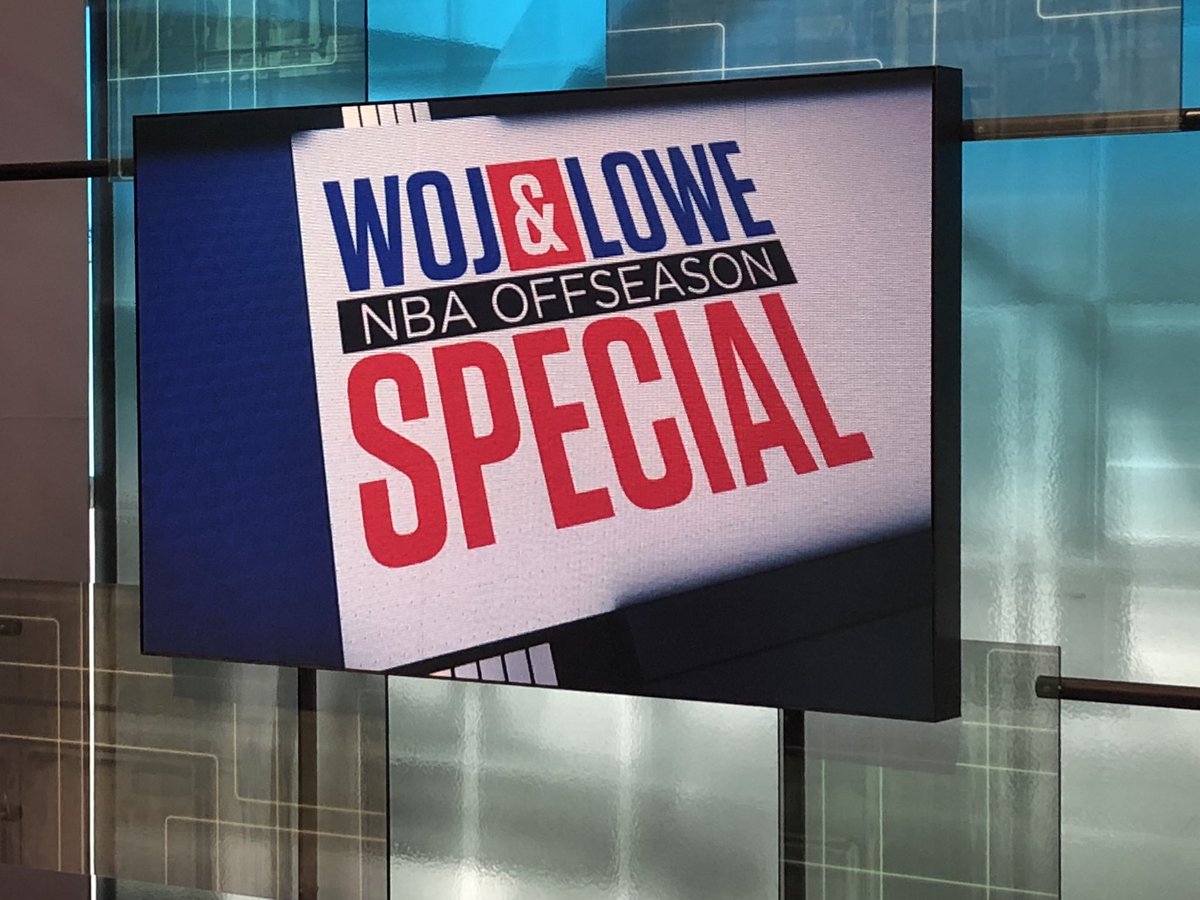 Twitter Web Client : Celtics GM Danny Ainge and Happy Walters, the agent for restricted free agent guard Marcus Smart, are now seriously… twitter.com/i/web/status/1…
Twitter Web Client : ESPN story on San Antonio trading Kawhi Leonard to Toronto in a four-player deal. es.pn/2L73eCn
Twitter Web Client : Source: Toronto's first-round pick to San Antonio is protected 1-20. After one year, it becomes two second-round picks.
Twitter Web Client : San Antonio has agreed to trade Kawhi Leonard and Danny Green to Toronto for DeMar DeRozan, Jakob Poeltl and a prot… twitter.com/i/web/status/1…
Twitter Web Client : Spurs have agree to trade Kawhi Leonard and Danny Green to Toronto for DeMar DeRozan, Jakob Poeltl and a protected… twitter.com/i/web/status/1…
Twitter Web Client : ESPN story on San Antonio agreeing to trade All-NBA star Kawhi Leonard to the Toronto Raptors. es.pn/2LtCmsl
Twitter Web Client : The San Antonio-Toronto deal has been close for days and nearly fallen apart several times, league sources tell ESP… twitter.com/i/web/status/1…
Twitter Web Client : For now, only DeRozan has been informed that he's in the trade, league sources tell ESPN. Toronto president Masai U… twitter.com/i/web/status/1…
Twitter Web Client : Toronto has reached agreement in principle to acquire San Antonio's Kawhi Leonard for package that includes DeMar D… twitter.com/i/web/status/1…