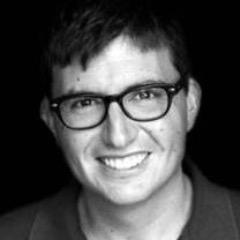 RobertoAguirreSacasa
Bio Creator of #Riverdale / Chief Creative Officer at Archie Comics / Writer of Comics, TV, Movies, Plays, Musicals / Upcoming: Sabrina (Netflix)
Tweets 650
Followers 127,1K
Following 61
Account created 23-07-2015 23:58:49
ID 3390190258
Clarksville, TN | always be kind.
it's just me tryna survive to myself everyday (mostly by reading & watching too much tv shows) // huge fan of nirvana
marte | só preenchendo espaço
18 | new bc twitter is STUPID
Sergipe, Brasil | Camila cabello ❤ Shawn Mendes ❤ RIVERDALE ❤LAUREN JAUREGUI ❤❤❤SHANDOW HUNTERS ❤❤❤❤

FTW | Rollin' the Midwest side 〽️
Michigan, USA | 😂❤️My names Taylor I'm super crazy Volleyball is MY LIFE my friends and family make me happy AoA is my home forever I'm very active and kinda smart I guess❤️🤪
YouTuber | Vlogger | Photographer | Actor | Student
France | Mysterysillyboy, #KatyCat, #LittleMonster, #CryBaby #MyPretties, #OINTB, #OUAT ❤️! ∆ Prismatic World Tour ∆ 20/02/2015 ❤️!