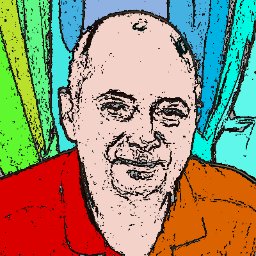 David Berthelot
Bio Machine Learning addict, working in Google Research. My opinions do not represent those of my employer.
Lokasyon Bay Area, CA
Tweets 130
Followers 200
Following 90
Account created 25-05-2010 13:17:35
ID 147951210
Dallas, TX | Cognitive Scientist
Global citizen | Christian preacher, founder of theo-futurology,researcher on: theological ethic of #AI design;theology of #Data. takamezekiel06@gmail.com
Silicon valley Asr (عج) | ML enthusiasist, 8 ball player, Python lover
Munich, Bavaria | Studying Master of Computer Science with Specialization Visual Computing. Working on Lighting, Numerical Simulations and 3D Reconstruction techniques.
Los Angeles, CA | Global Quantitative Trader
New York, NY | Exclusion and whatnot
Washington, DC | Started new @EveryActionHQ / @NGPVAN product design team. Founded @NationalField in 2008 while on @BarackObama campaign.
Student at NSIT, Delhi. Just stepping into the world of Deep learning!
Alexandria, Egypt | data science is love
Research software engineer at Google Brain
NYC / North Carolina | Smart Technologies, Green Home Consulting, Custom Web, Mobile & Desktop Development, Film Visual F-X's and More

San Jose, CA | Vision and AI research.
feature space | Ingin berternak Bandit.